Sahib Restaurant Indien

225 Hymus, Pointe Claire
Tel: 514-928-4666

British style Indian pub with a diverse menu. Relaxed atmosphere for your special occasion.
The Forest and Stream Club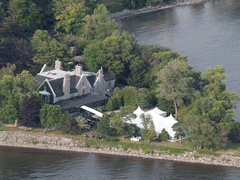 1800 Lakeshore Drive, Dorval
Tel: 514-631-7101

It's a stunning location extending out into Lake St.Louis. We are known for the warmth of our appointments and decor.
Buffet Il Gabbiano
1550 Lapierre Street, La Salle
Tel: 514-364-3214
Buffet Sorrento
1275 Dollard, LaSalle
Tel: 514-364-1234
Hampton Inn & Suites
1900 Trans-Canada Highway, Dorval
Tel: 514-633-8243 Toll Free: 1-866-633-8243
Hilton Montreal Aeroport
12505 Cote de Liesse , Dorval
Tel: 514-631-2411
Le Belvedere
40 Des Sentiers, PO 595, Wakefield
Tel: 819-459-3027
Le Chambertin Restaurant
9 Place Frontenac , Pointe-Claire
Tel: 514-695-0620
Loews Hotel Montreal
1425 rue de la Montagne, Montréal
Tel: 514-285-5555
Mont Tremblant Quebec
Mont Tremblant
Tel: 1-888-633-7657